Everything You Need For Your Wedding
Celebrate a wedding unlike any other at Crowne Plaza North Augusta. This stunning Augusta wedding venue offers everything for an intimate affair or an extravagant celebration.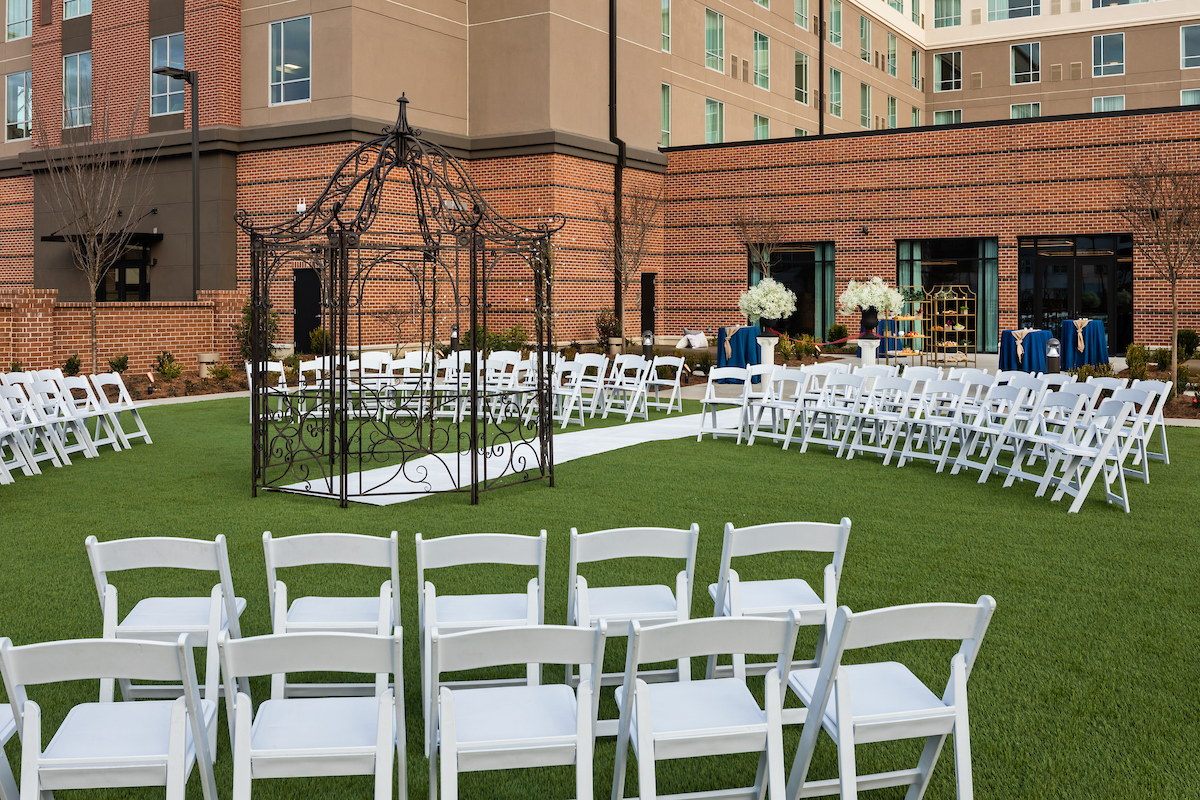 Planned to Perfection
By starting your forever at Crowne Plaza North Augusta you'll receive a range of venue sites to customize to your liking. Our 5,400 square-foot ballroom opens to an outdoor event space giving the option for an outdoor ceremony, reception area or rehearsal dinner. The modern decor creates a chic yet inviting ambiance that is completely customizable to fit your special day.
Our wedding spaces are ideal for:
Weddings
Receptions
Rehearsal Dinners
Learn More
Planning a wedding is stressful. To make it easier, our approach to event management ensures that when you're here, you can focus on the things that matter. So, we encourage you to enjoy the convenience of the hotel's onsite catering options. Indulge in the exquisite menu of Salt + Marrow Kitchen or host a reception at Jackson's Bluff, a rooftop bar with sweeping views of the Savannah River.
So Many Options
In addition to a 5,400 square-foot ballroom, which opens onto outdoor event space, the hotel also has an additional 6,000 square feet of exterior space for weddings, celebrations, and special events.
Begin your happily-ever-after on the riverside surrounded by skyline views and beautiful greenery.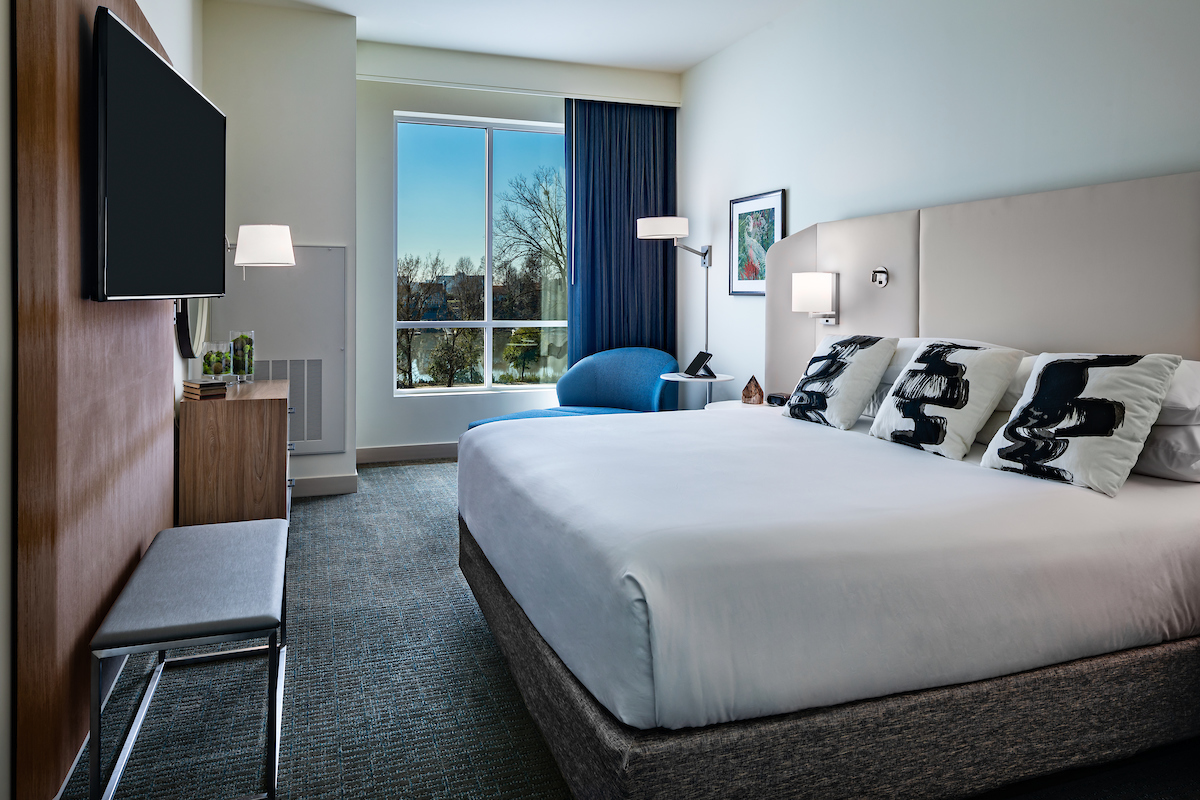 Comfortable & Luxurious Accomodations
Guest accommodations is our specialty. With 180 guest rooms and suites, we provide comfort and convenience for everyone of your guests. Offering panoramic views of the Savannah River, SRP Park and Riverside Village, the spacious, high-tech rooms are designed to meet every guest's needs.
See Rooms
Weddings at Crowne Plaza North Augusta