On-site luxuries steps from your door
Sure, location is key but the not-so-little details are what make your stay enjoyable. Our amenities make your stay more productive, relaxing, comfortable and above all, worthwhile.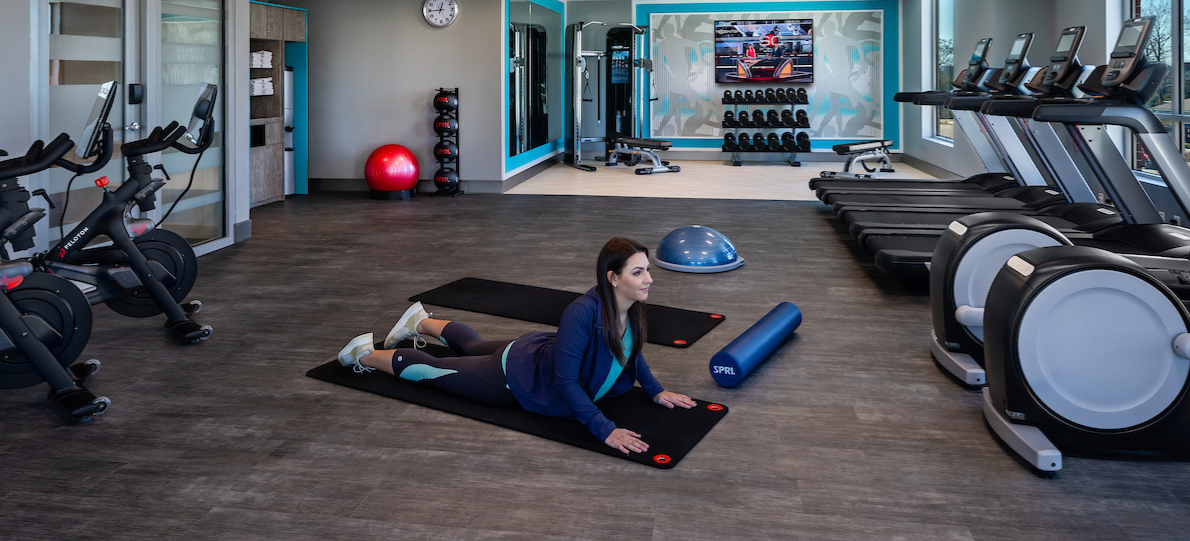 stay fit on-the-go
With our state-of-the-art gym, you can keep routine even when your surroundings change. Featuring brand new equipment, countless fitness accessories and refill stations, here at Crowne Plaza maintaining your routine isn't a challenge. Kick up your routine with Peloton Bikes, an innovative fitness experience that connects you to live classes by perfecting blending technology and fitness. The Peloton Bike offers a series of on-demand classes, your favorite apps including Netflix, Hulu and more as well as 14 live classes offered daily by the best instructors. Ready to spin on?
Learn More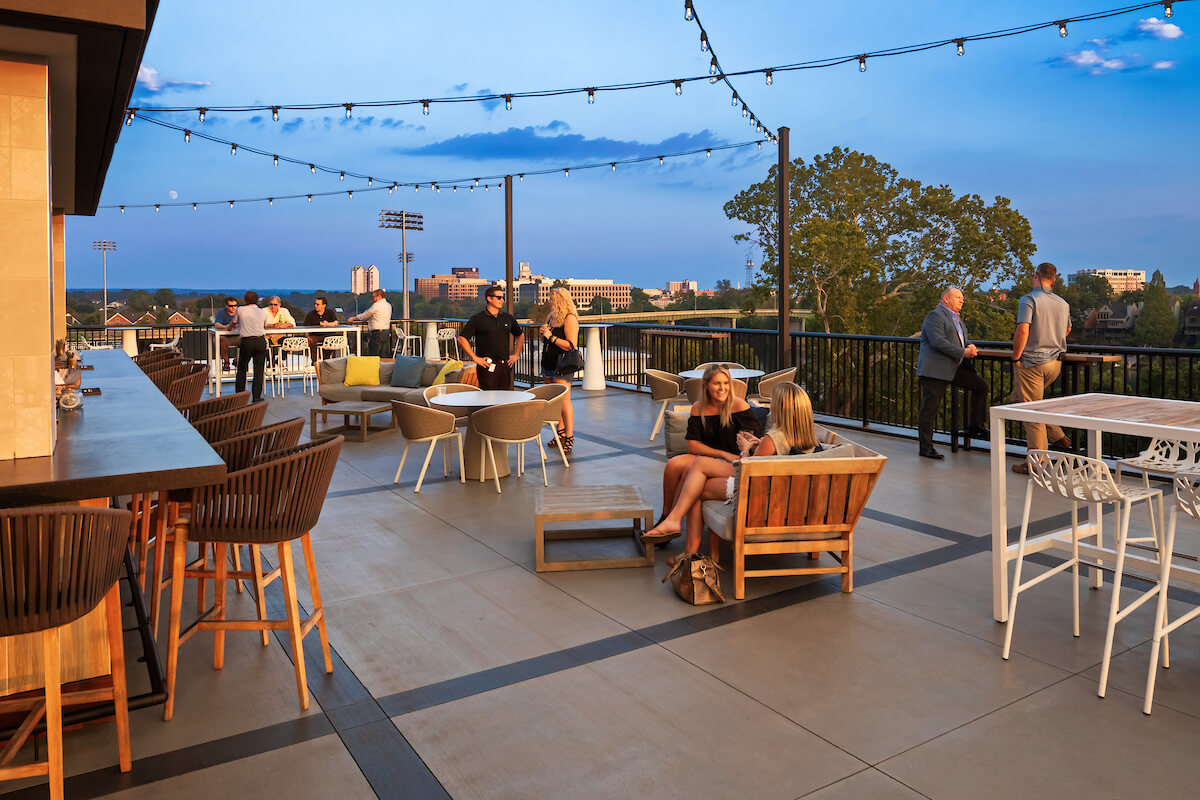 rooftops + lounges
Salt + Marrow Kitchen, the Crowne Plaza's award-winning restaurant is open for dinner daily as well as a Saturday brunch. Or sip on cocktail while enjoying sweeping Savannah River views from our rooftop bar, Jackson's Bluff.
Explore Dining
FAQs
When is check-in/check-out?
Check-in and Check-out Hours: Check-in 3pm/ Check-out 11am.
Are pets allowed? Is there a fee?
Yes, pets are allowed (please see below)! Our pet fee is $75. Service Animals are Free. Our pet restrictions: < 40 lbs.
Please note: A limited amount of pet-friendly rooms are available. Dogs are only allowed in designated pet rooms. Advance reservations are required to ensure the availability of a pet room. Call 803.349.8400 ext. to check pet room availability. All dogs must be registered upon arrival and each room must review and sign the hotel's pet policy.
When is check-in/check-out?
Check-in and Check-out Hours: Check-in 3pm/ Check-out 11am
What are the pool hours?
Pool Hours: Sun up- Sun Down
Do you offer complimentary parking?
Parking is $12 per night.