Our hotel has 180 guestrooms and suites. Our rooms feature overlooks of the Savannah River, city skyline and of Riverside Village.
Crowne Plaza North Augusta is the intelligent choice for the innovative and inspired traveler. Our guest rooms are for recharging, relaxing and for getting your most important work done, without distraction. Our comfortable and convenient accommodations provide exceptional sleep environments, productive workspaces and a top-tier location, right in the heart of North Augusta, S.C– your best stay, every stay.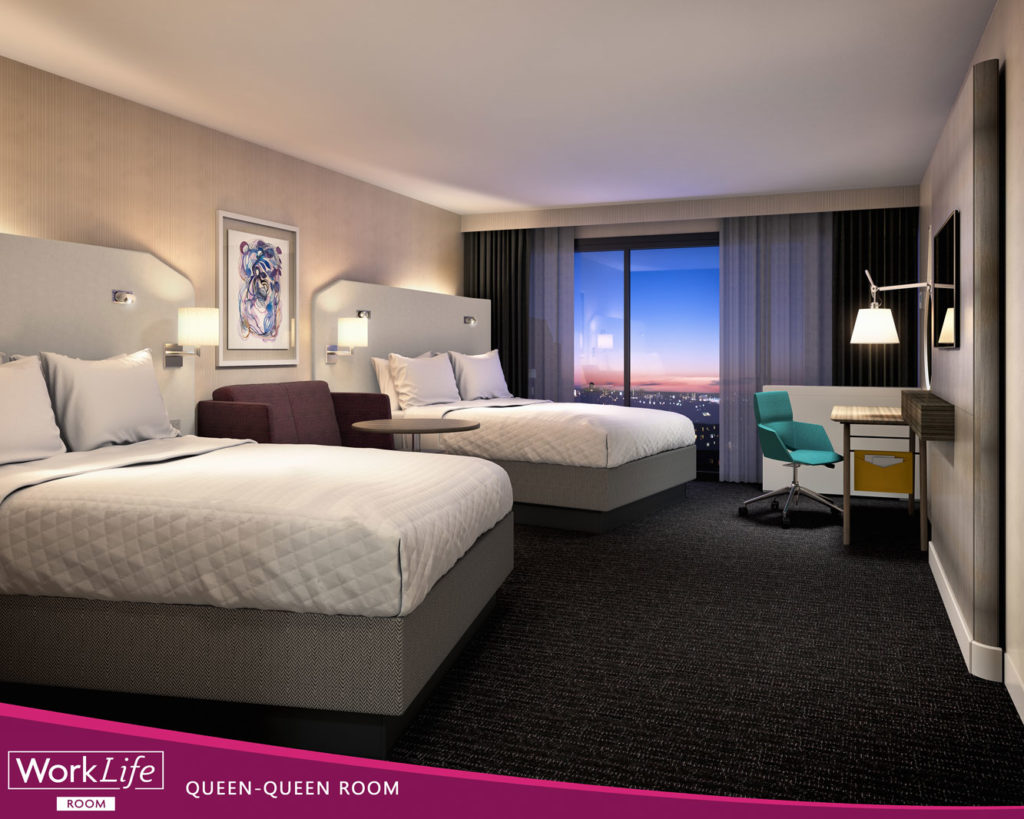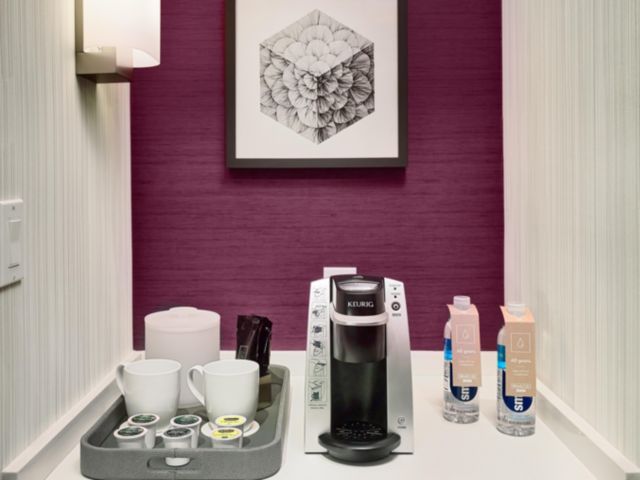 Our sizable guestrooms, spa-inspired bathrooms, luxurious bedding and inspired interiors feature all the amenities you need to stay connected, invigorated and productive. We also offer pet-friendly rooms so that you'll never have to travel without your furriest friend, again.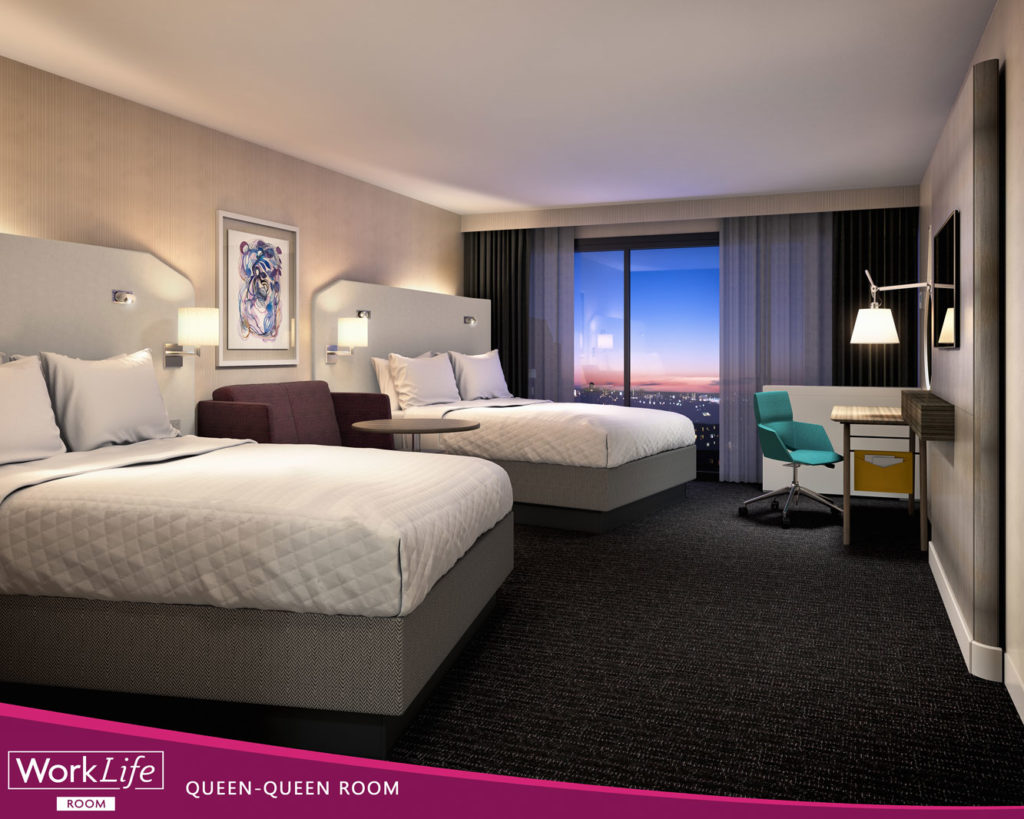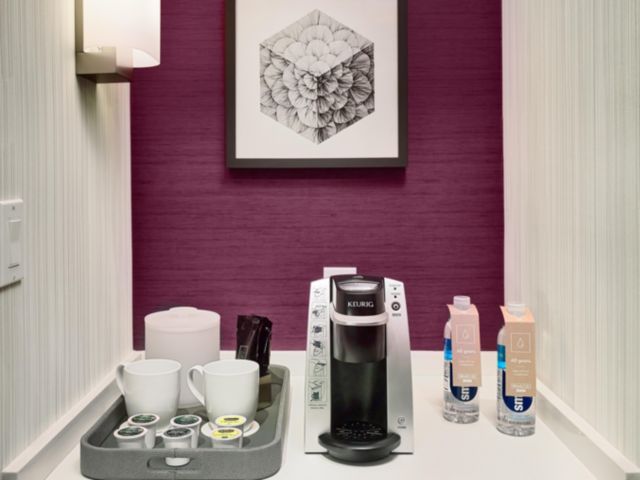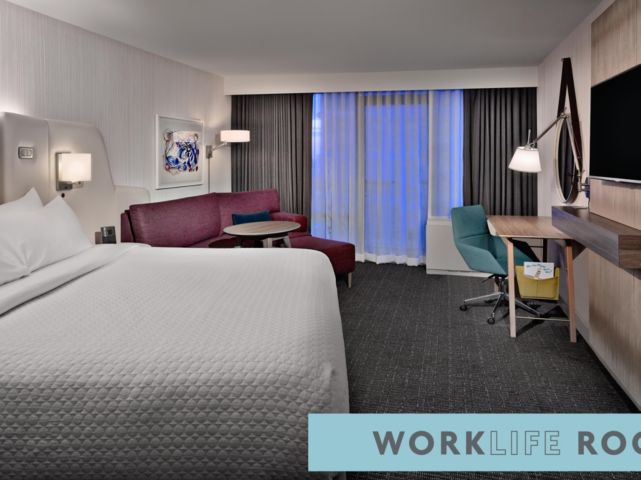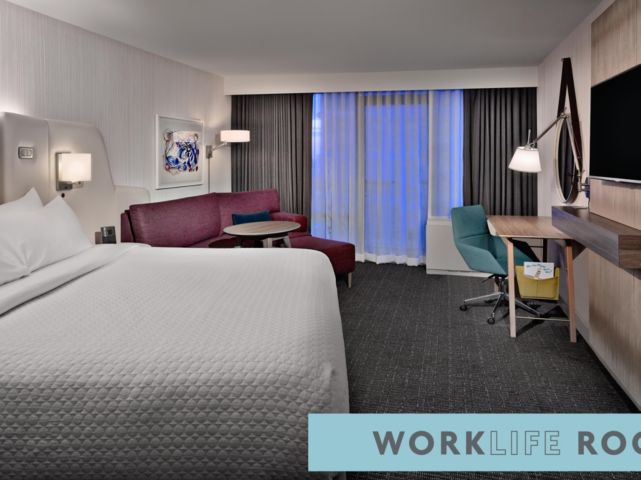 ONLY AT CROWNE PLAZA HOTELS & RESORTS
Find comfort in our consciously designed rooms, patented for its innovative design that inspires the perfect balance between work and leisure. Aptly named, our WorkLife rooms are the guest room of the future that encourages productivity and supports the modern business traveler's blended lifestyle. Learn more about the features of the WorkLife Room below.
Angled bed
Cocooning headboard
Beautyrest mattress
Sleep Advantage®
Sofa nook
Multi-purpose space for reading
Desk area
Welcome station
Bathroom
Modern & Bright Designs
Free Wi-Fi and enough charging areas to
Power for up to 14 devices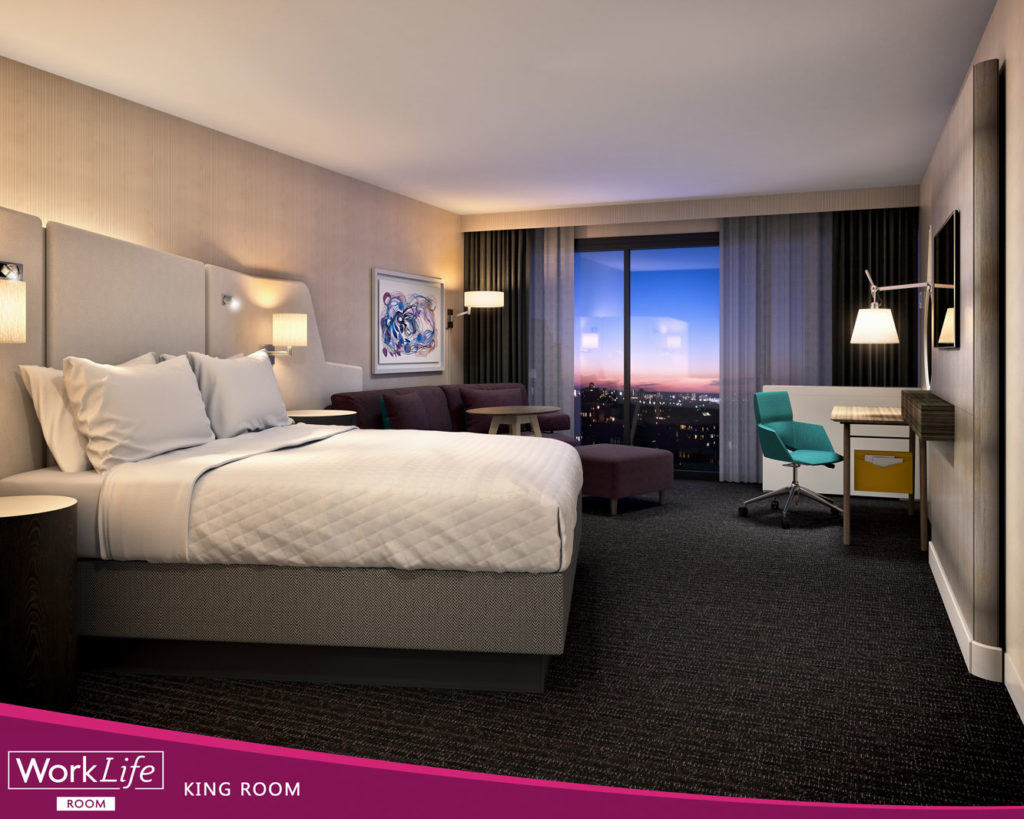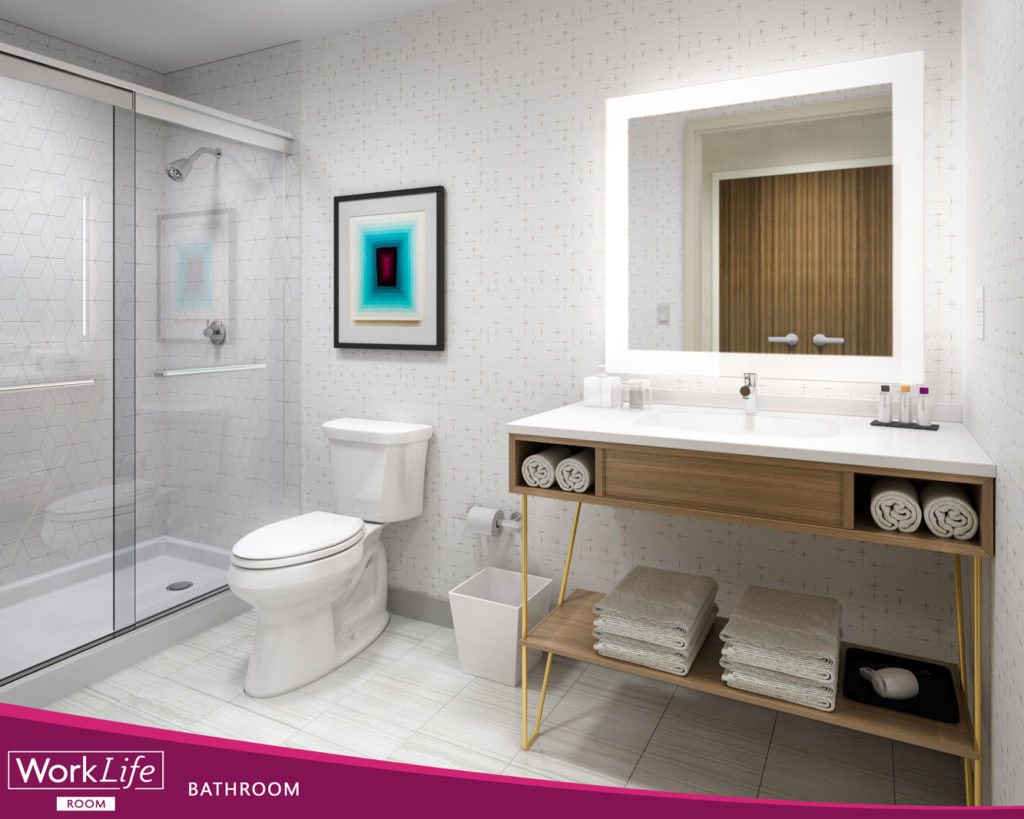 Sleep Advantage & Quiet Zones
Better business starts with better sleep. Crowne Plaza Sleep Advantage® is a combination of proven amenities designed to improve your quality of sleep during your stay with us. The first step starts with luxurious bedding that is invitingly soft, coupled with plush pillows and comforter. Unwind with our carefully curated aromatherapy kit that encourages restful sleep and relaxation.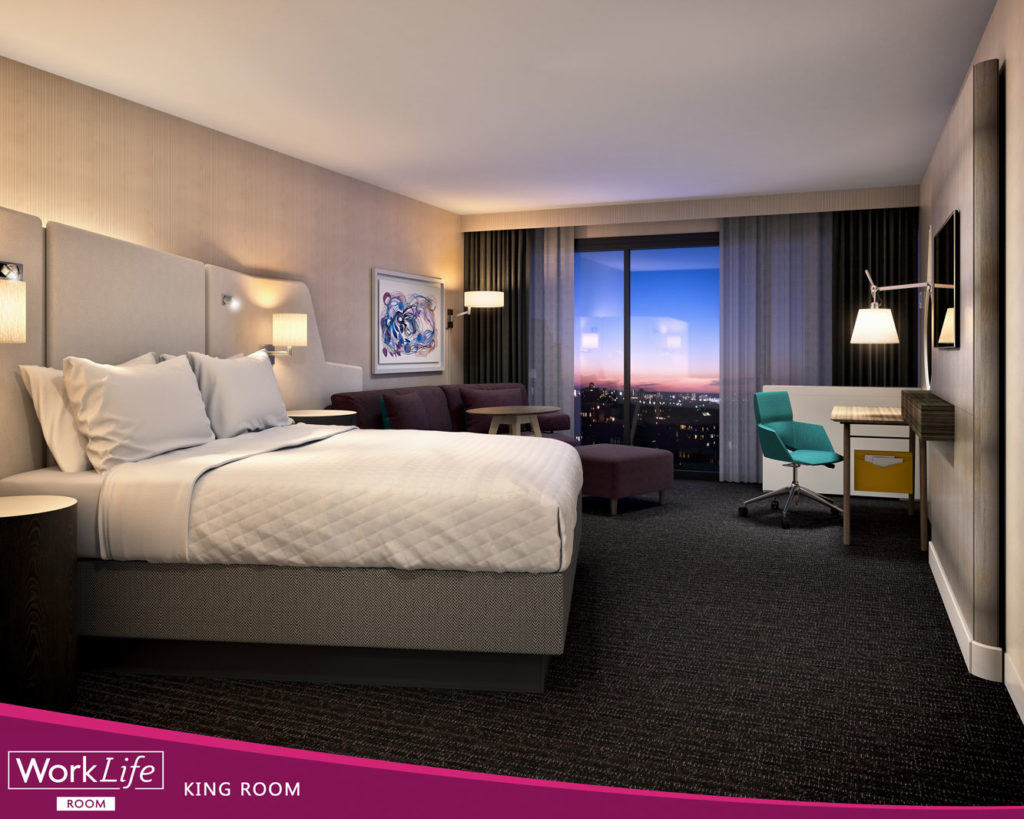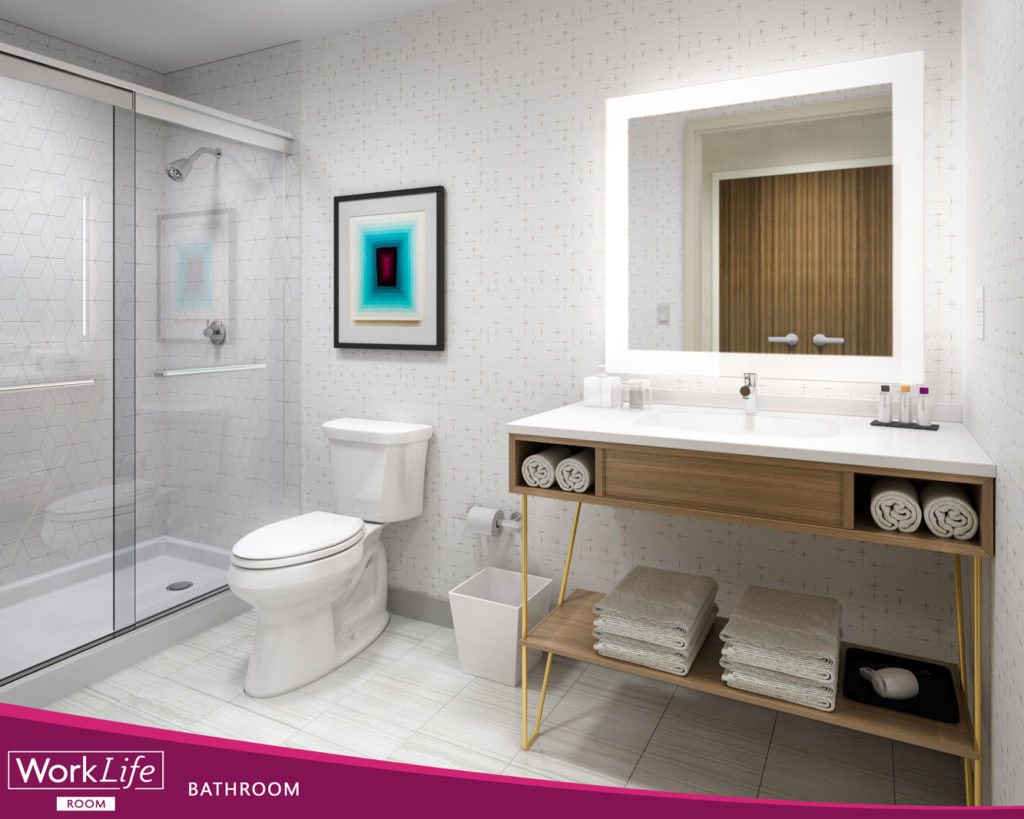 Second, Our Quiet Zones guarantee to have zero interruptions from our staff from 9 p.m. to 10 a.m. unless requested, that way you can fall asleep and stay asleep. Furthermore, we understand that sometimes you need a little extra help to wake up which is why we promise to be there for you. A team member will call you with +/- 5 minutes of your requested wake-up time, or your stay is on us. We're that serious about great sleep.
Features in every guestoom + suite
Free High-Speed Wi-Fi
Convenient Access to Power
Sleep Advantage® Program
Spacious Workspace
Keurig Coffee Maker
Mini Refrigerator
Inspired Modern Décor and Furnishings
Deluxe bathroom
An HD TV with digital cable
Alarm clock
Iron and ironing board
Hairdryer
Non-smoking rooms
ADA-accessible guest rooms
Templespa™ bath amenities
In-room safe
Individual climate controls