Augusta Dining Experience
With three specialty culinary options steps outside your door, Crowne Plaza North Augusta is the perfect place for an inspired evening out.
Simply riveting, our on-site dining facilities offer intimate experiences,  complimented by exquisite entrees and irreproachable beverages.
Led by Chef Dominic Simpson, Salt + Marrow Kitchen provides distinctive wood-fired cuisine with the assistance of the X55 and the Blanco Oven, iconic grills from GrillWorks USA, the only grill of its kind in the area.
In addition to our flavorful cuisine, Crowne Plaza North Augusta features an inviting hotel bar and upscale rooftop.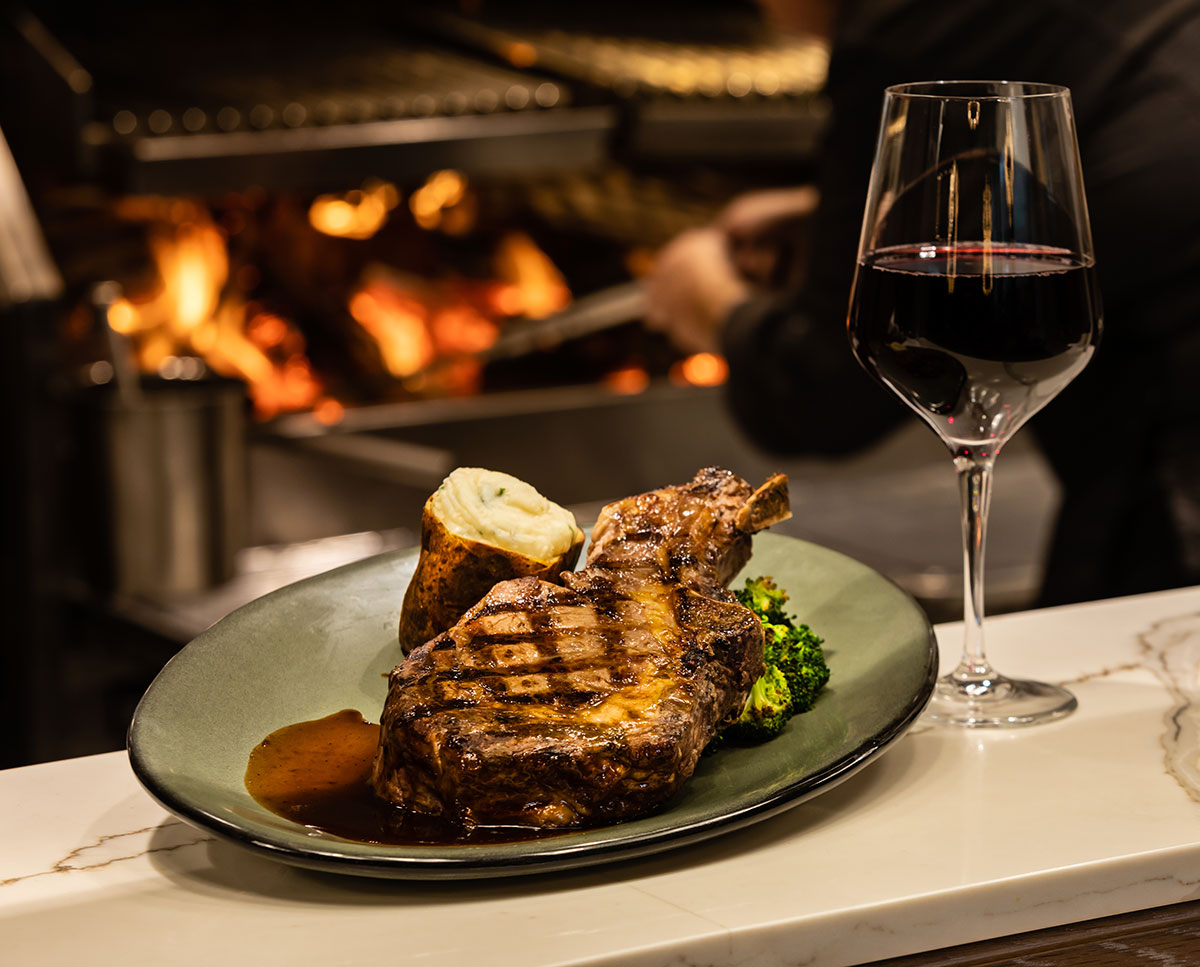 Wood-Fired Cuisine. Farm to Fire.
Salt + Marrow Kitchen
Located on the first floor of Crowne Plaza North Augusta, with a street entrance and views of SRP Park and Riverside Village, Salt + Marrow Kitchen is this Augusta hotel's signature restaurant.
Reminiscent of fireside chats, Salt + Marrow is a place of conversation. The GrillWorks grill serves as a focal point of the dining experience with its impressive ironwork rotating over natural wood fires. The innovative design of the Grill is its V-shaped slates that are titled downward to collect juices into a basting pan, creating a distinct, signature flavor exclusive to Salt + Marrow. These juices take on the unadulterated flavor of the smoke flavoring, allowing for fresh flavors and pioneering cuisines.
Praised by James Beard and noted chefs throughout the country, this method of cooking is a first in the Augusta area.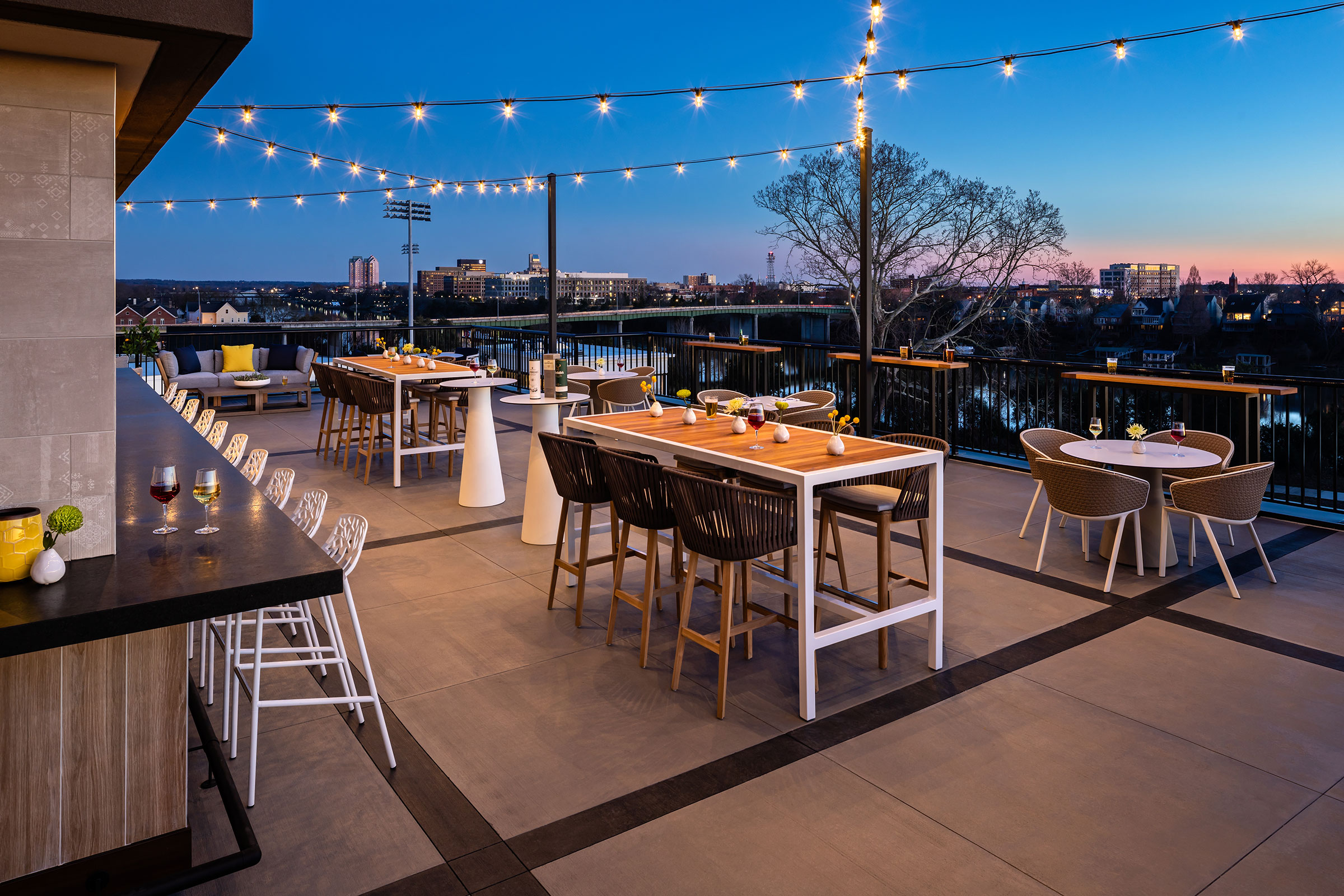 Rooftop Views + Handhelds.
Jackson's Bluff
Skyline views and sweeping panoramas of the Savannah River await on Jackson's Bluff, the only rooftop bar in North Augusta. The upscale rooftop bar serves as a place where company can be enjoyed over artisanal cocktails, craft beers and small plates.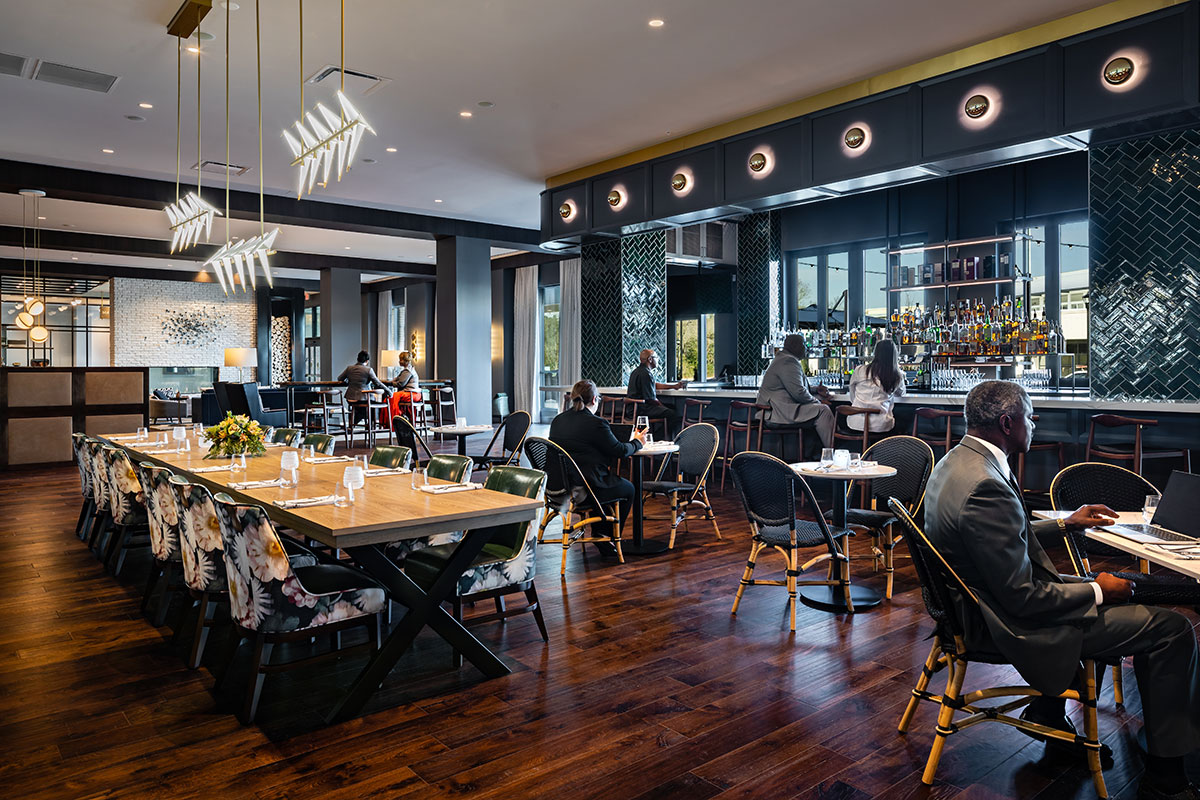 Unwind + Reconnect .
Salt + Marrow Parlor Bar.
Salt + Marrow Parlor Bar is an inviting gathering place for locals and visitors, with a cozy environment of rugged leather and warm wood décor. With an intimate setting suitable for meaningful conversations and connections over cocktails and small plates, Salt + Marrow Parlor Bar is ideal for lunch, dinner and early night gatherings.
We set the table + the mood, join us today.
Menus, reservations and more here:
Guestrooms + Suites
Learn more about our WorkLife Rooms + Quiet Zones, only at Crowne Plaza Hotels.