North Augusta restaurant Salt + Marrow draws inspiration from its community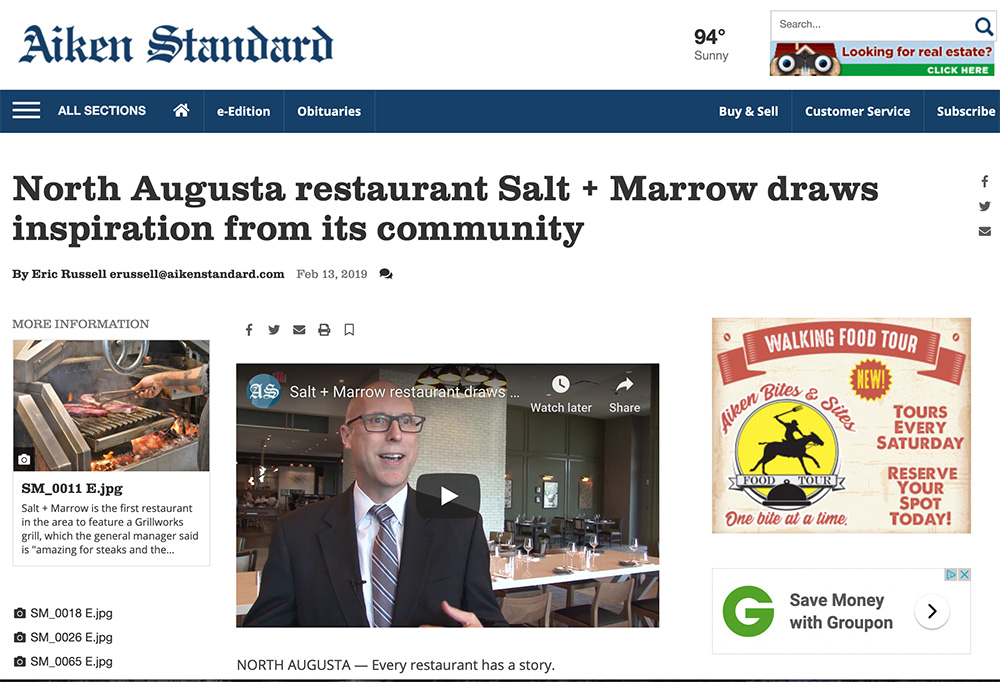 NORTH AUGUSTA — Every restaurant has a story.
This particular one has the tale of a youngster heading to play baseball last summer, and anecdotes about executive chef Dominic Simpson's guilty pleasure of chocolate covered blueberries, which inspired a signature desert.
Each narrative combined with several others have helped create what Jeff Brower, Vincent Johnson and Simpson believe will be one of the more unique dining experiences the CSRA has to offer.
The identity of Salt + Marrow, the area's newest restaurant nestled on the first floor of the Crowne Plaza Hotel in the middle of Riverside Village, was birthed from the restaurant's surroundings. Even its name, which is a play on words both food-wise and in terms of the character and core of people.
The restaurant offers American cuisine cooked with a bit of flare, being that it's the first restaurant in the area to utilize a Grillworks grill.